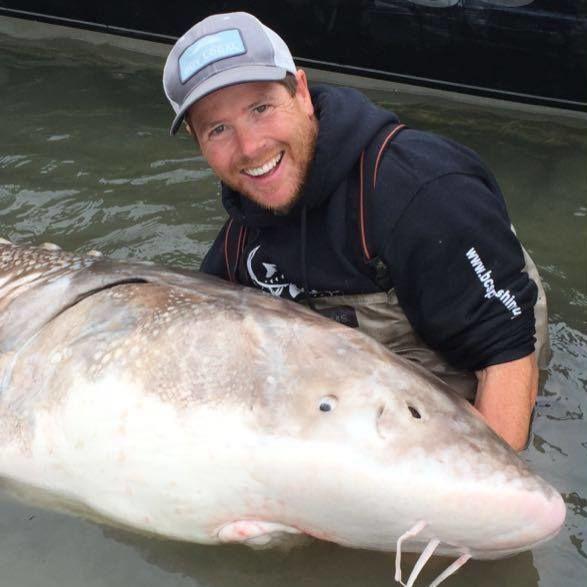 The sturgeon were native to Big Stone Lake and have been reintroduced to the Lake. According to a spokesman from the Minnesota DNR, the MOST recent survey indicated that the fish are thriving and some have reached 38 plus inches. 
It takes around 20 years before the sturgeon reach the age that they are able to reproduce and can live more than 100 years, and grow longer that 10 feet. 
Yves Bisson is a guide on the Fraser River and has caught and released 15000 sturgeon since 2003, with 100 percent success rate with bar-bless hooks.