Over 102 kids are receiving just a little bit more joy this holiday season thanks to the "Cops and Kids" event hosted by the Watertown Fraternal Order of Police, Lodge #6.  Tuesday night at Wal-Mart, the transit bus arrived shortly after 6:30pm, one by one kids got off and walked into the store. Once inside they were greeted by officers who were ready for them.  Nic Ahmann is the President of the FOP……
Each kid this year was able to pick out $50 worth of presents that are wrapped up during checkout and given to them on Christmas morning.  Ahmann says the positive interaction really builds relationships between the kids and the officers…..
City, County and State Law Enforcement from Codington, Clark, Deuel and Hamlin Counties, the South Dakota Highway Patrol, DCI, and Game, Fish and Parks all participate in the event.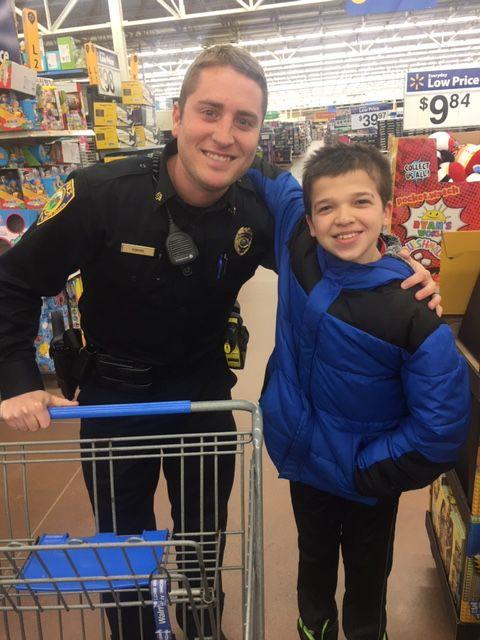 Ahmann says it takes a lot of communitysupport to make "Cops and Kids" a reality.
David is a middle school student in Watertown.  He participated this year in the "Cops and Kids" event. He told me that he was real excited about being able to do that. I asked him what he would want others to know about the event…..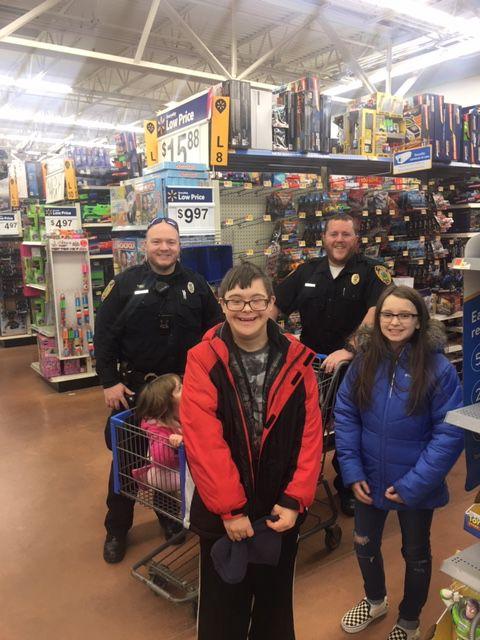 The Cops and Kids event continues with the 2nd group of kids on Wednesday night.