On Sunday 11/21/21 the Watertown Area Snow Queen Festival commenced at the Watertown Event Center.
Each year a Senior, Freshman, 6th grader, and 1st grader compete for the title of Senior and Junior Snow Queen, Snow Princess, and Prince and Princess. The master of ceremonies was Josh Weyh. Jen Harms is the Snow Queen Coordinator.
It takes a lot to put this event on for the kids, so they recognized some local businesses and volunteers. There are also scholarships for the Senior and Junior Snow Queen.
Thank you to all who have made this event possible:
Watertown Rotary Club - $1000 Senior Scholarship
Arrow Products – $500 Junior Scholarship
Watertown Optimist Club – Lunch
Watertown Women and Giving – Educational Activities
Watertown Chamber of Commerce 
Alison Dargatz, Kelly Rumpza, Soulful Creations, Fallout Shelter, Kari Ness, Kym Thompson, Michelle Czerwan, Renee Cummings, Patty Small-Anderson, Lisa Carrico, Heather Vennega Whipple, Stacey Rost, Caryn Isaacson and many more. 
Lake Area Photography Department, Lake Area Cosmetology Program, Jurgens Printing, Watertown Ford, Creative Rewards, Sign Pro, The Blossom Shoppe, AMJ Style, Five Star Massage, Watertown Nutrition, Watertown Boys and Girls Key Club 
We now say congratulations to this year's 2022 Royalty:
Senior Snow Queen: Madison Park
Junior Snow Queen: Katie Leadabradlnd
Snow Princess: Gianna Jurrens
Prince: Trevor Keoke
Princess: Makenna Asmussen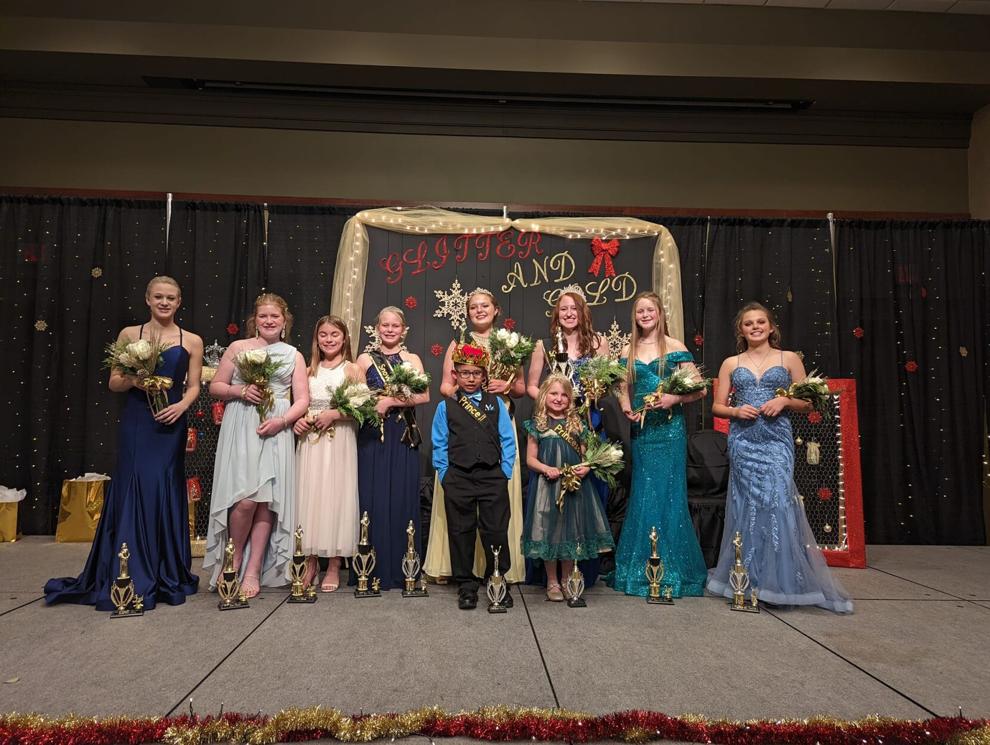 This is the full winner list with runner-ups and the Miss Congeniality:
Senior Winner: Madison Park 1st Runner Up: Zowie Goddard 2nd Runner up: Brandy Briggs 
Junior Winner: Katie Leadabrand, 1st Runner Up: Talayna Opdahl 2nd Runner up: Kayleigh Hansen 
Snow Princess Winner: Gianna Jurrens 1st runner up: Emmah Scott 2nd Runner up: Catherine Socia 
Miss Congeniality Sr.: Zowie Goddard
Miss Congeniality Jr: Katie Leadabrand
Miss Congeniality Snow Princess: Taytum VanZee
*Names courtesy of "Watertown Area Snow Queen" Facebook page.