A Watertown family has lost their home to a fire yesterday afternoon.  Watertown Fire Rescue and Police were dispatched to the fire at 1348 12th Street NE shortly after 3:30 PM on Thursday. According to radio traffic, a witness reported hearing a loud "boom" prior to the fire.
Firefighters and Police arrived quickly and determined that the occupants were all out of the home.  The fire, which started on the back side of the home quickly spread to a deck and into the eves of the home causing extensive damage to the home and belongings.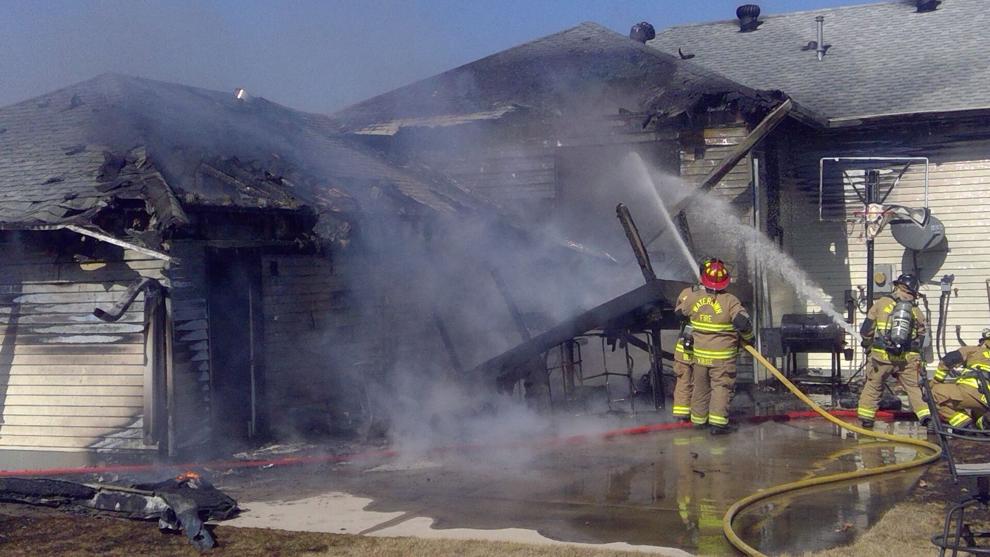 A media release from Watertown Fire Rescue did not say if there were any injuries associated with the fire, however police requested paramedics to evaluate children who were in the home when the fire began.
A Go Fund Me page has been established to assist the family who lost many of their belongings in the fire. 
You can click here to go to the GO FUND ME page.... https://www.gofundme.com/f/help-jennie-and-derek-fire-relief-fund
The cause of the fire remains under investigation.