Watertown Police and Fire Rescue were dispatched to the 1700 block of West Highway 212 at 11:17am Thursday for a 2-vehicle crash that resulted in one vehicle being flipped onto its roof. 
Police say a 2017 Kia Niro, driven by a 16-year-old Watertown male, was traveling Eastbound on Hwy 212, when the driver left his driving lane, crossed over the turning lane, and drove into the on-coming Westbound traffic lane.  The Kia collided with a 2015 Jeep, driven by a 57-year-old Watertown man, which was traveling Westbound on Hwy 212.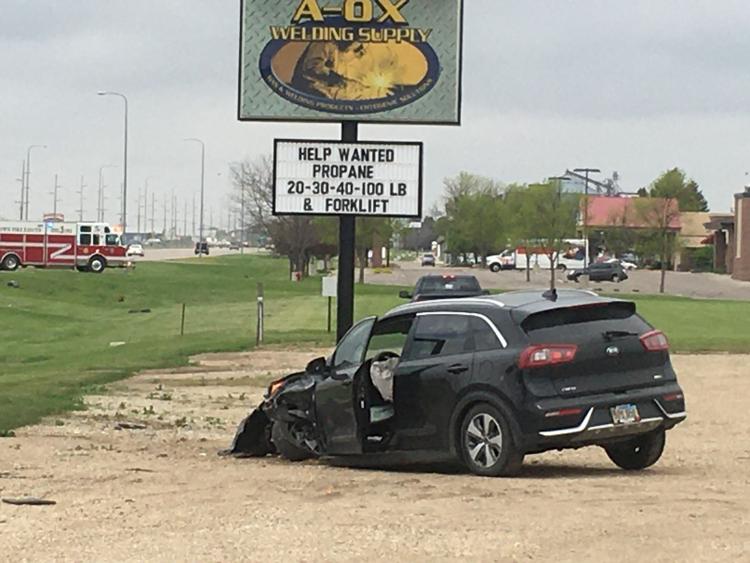 Police say the collision caused the Jeep to roll onto its roof and slide on the roadway before coming to a stop. The Kia slid into the ditch on the North side of Hwy 212 before coming to a stop in a parking lot on the North side of the highway. Both drivers were wearing their seat belts at the time of the crash and neither were injured. Both vehicles suffered significant damage. 
The 16-year-old driver was cited for failing to drive on the right half of the roadway. The Watertown Police Department was assisted by the Codington County Sheriff's Office and the South Dakota Highway Patrol.