It was a busy day for Watertown Fire Rescue and Watertown Police on Thursday. Multiple Crashes throughout the day kept the departments busy. The first occurred shortly after 7:30 Thursday morning, the Police Department and Fire Rescue were dispatched to the intersection of 5th St and 20th Ave southeast for a single vehicle crash. 
Police say a 2011 Chevy Malibu, being driven by Sandra Crocker of Watertown, was traveling Eastbound on 20th Ave southeast, at the roundabout, when the vehicle left the roadway and went into the ditch on the South side of 20th Ave. While in the ditch, the Chevrolet collided with the utility pole and then a barbed wire fence before coming to a stop.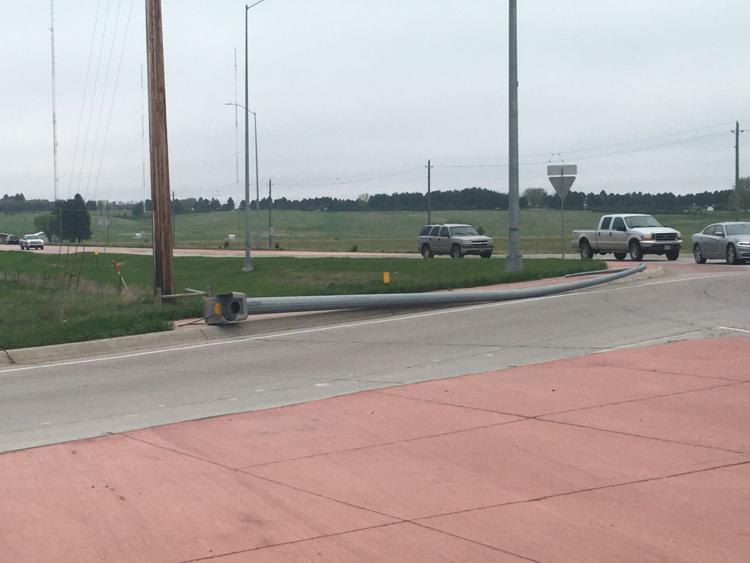 The pole fell on top of the vehicle causing significant damage to it.   
Police say Crocker was transported to Prairie Lakes Healthcare System by ambulance with non-life threatening injuries. At this time no charges have been filed against the driver.