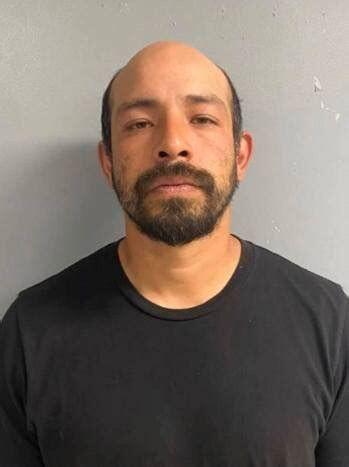 A man originally from Texas was sentenced to 100 years to the South Dakota State Penitentiary for the rape of a 5 year old girl that occurred in 2020                                                                                                                          37 year old Roberto Alvarez AKA Roberto Sanchez, pled guilty to one count of 1st degree rape earlier and today Circuit Judge Robert L Spears gave Alvarez the 100 years with 15 years suspended.   Rebecca Morlock Reeves Codington County State's attorney was the lead prosecutor in the case.  He was not given life as he could have; But Reeves says she is very satisfied with the outcome              
Reeve's also says she is anticipating an appeal in the case.  As for the victims Grandmother Tina Eberhardt who was one of several family members who gave victim impact statements, she said she was delighted with the sentence.               
Before sentencing, Alvarez requested in a letter to Judge Spears to change not only his plea but a change in Council.  Spears denied the claims and stated Court appointed attorney Terry Sutton to have been competent throughout the trial and his representation.
Along with the 100 years and 15 suspended, Spears also ordered Alvarez to pay for court costs including an $1800 fee for a Psychological evaluation, and ordered Alvarez to be transported to the State Penitentiary as soon as possible.
Court officials say Alvarez has had 2 separate issues with other inmates in the Codington County Detention Center since being incarcerated.