The Watertown School District held an awards ceremony for the Classified Staff and Certified Staff of the year.  Dr. Jeff Danielsen, Superintendent, and Derek Barrios, Assistant Superintendent presented during the ceremony.  Thanks to BISCO, each nominee received $25 in Chamber Bucks and $50 in Chamber Bucks for the two winners.  Each nominee was presented a plaque with their Chamber Bucks. 
After all Classified Staff nominees were on the stage, Dr. Danielsen announced this year's winner: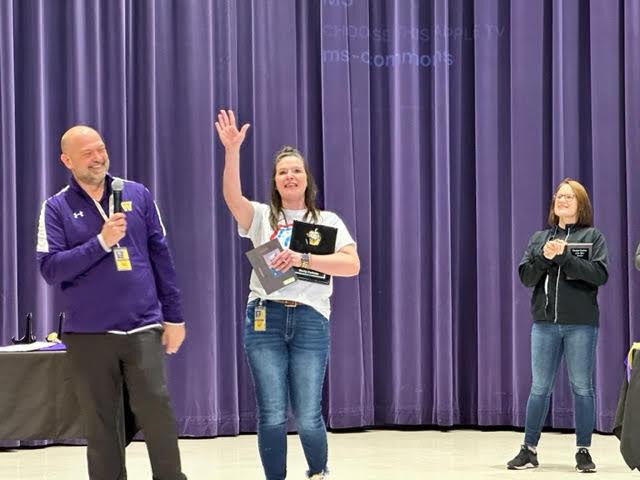 Next up was presenting all the Certified Staff nominees with their plaques and $25 in Chamber Bucks.  Once this year's nominees were all on stage, Dr. Danielsen announced the winner: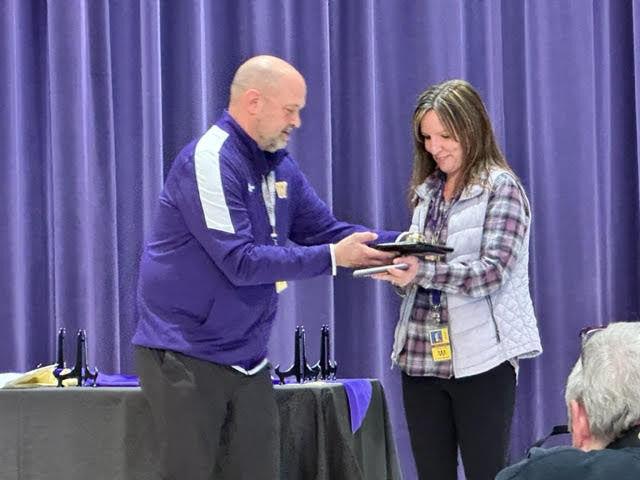 For a full list of all nominees, click here.