Their vision…..A destination where you can play a day or every day. 
About 350 people attended a public meeting last night at NORTH SHORE on Lake Kampeska for a presentation and discussion involving a planned Marina and housing development which if approved would be built at Stony Point on Lake Kampeska.
Bob Drake, the developer and investor on the project began by thanking the crowd and telling them that he did not expect a group as large as the one that had showed up.  Drake then told the large crowd about the history of Stony Point.  He said the dream is to revive the site to its former glory while incorporating modern amenities, which would include housing, entertainment and hotel space.  
Drake showed photos of Stony Point from various periods of time from the 1930's and on. In the 1930's Kampeska Days at Stony Point drew up to 80,000 people according to Drake. That was the same period of time the old roller rink and ferris wheel were there, it was a carnival type atmosphere where people could also rent boats or ride on the old "Stella Mae" a boat used primarily for touring Lake Kampeska. 
It is the dream of those involved in the project to get Stony Point back to where it used to be, an attraction that not only serves the residents who live at and visit the lake but also helps take care of Lake Kampeska. Drake says that he has received feedback on the project.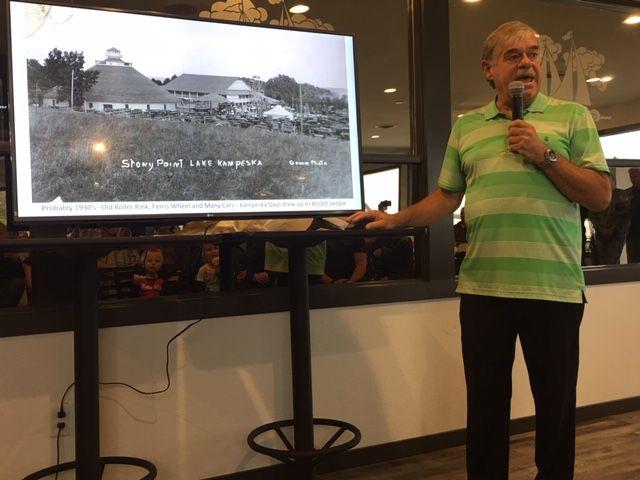 Gauging the public response to the project was important because he says there is still a lot of work to be done.
Drake said environmental concerns have also been addressed.  So, what's next?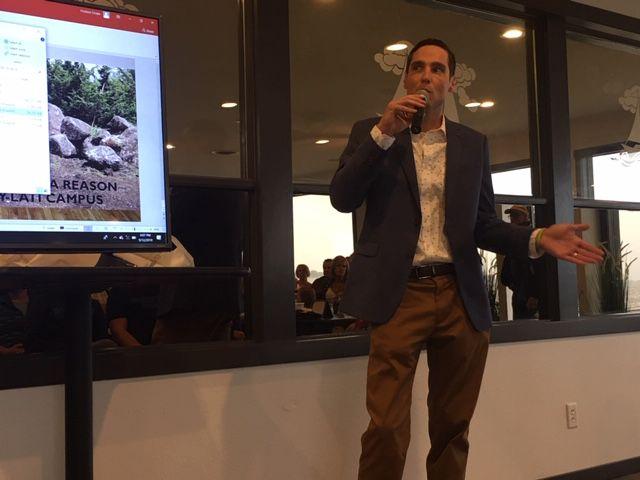 Mike Lawrence, who is a real estate agent and the owner of Harry's in Downtown Watertown is helping Drake on the project.  He explained how he got involved in the project.
So, Lawrence said the wheels began to turn and different hurdles were tackled one by one. One of those issues included drainage
And what about other issues?
Lawrence also had a lot to say about the various groups including Lake Area Technical Institute Students who are working on the Marina Excavation Project and also Bob himself.
You can see all of the photos and a video of the project by going online at www.stonypointsd.com.