A Watertown Trio is giving back to those who need a little help during these cold winter months.
Kay Harriot, Kimberly McGuirk and Arcelia Torstenson are residents at the High Rise Apartments in Watertown. Since last November they have been crocheting stocking caps to give to others. 
Kay said it's a great project…
They say they enjoy giving hats to the kids in elementary schools too.
Kimberly said that the yarn that is used for their projects is donated to them from people who have heard about their project.
You see, they spend hours and hours crocheting making these garments for others.  When they are done, they hang them outside with a note that says, "Brrr…. It's cold outside!  We don't want you to catch a cold!  From the warmth of our hearts we hope you enjoy this gift!  Hi-Rise Tenants"
It's this kind of story that really warms your heart….or in this case, your head and upper body too.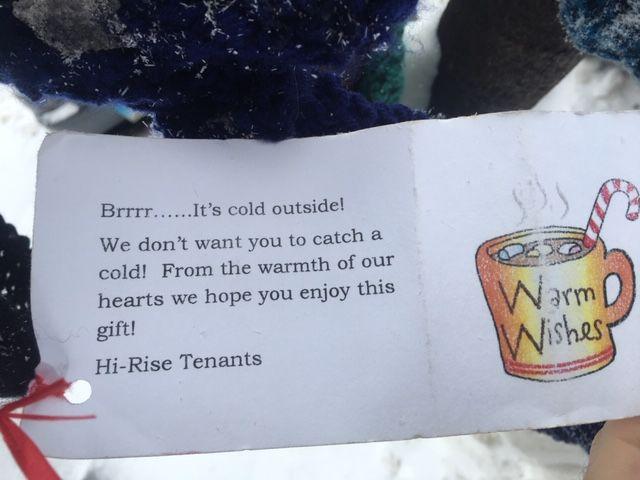 Thank-you Kay, Kimberly and Arcelia for making Watertown a little better place this winter!