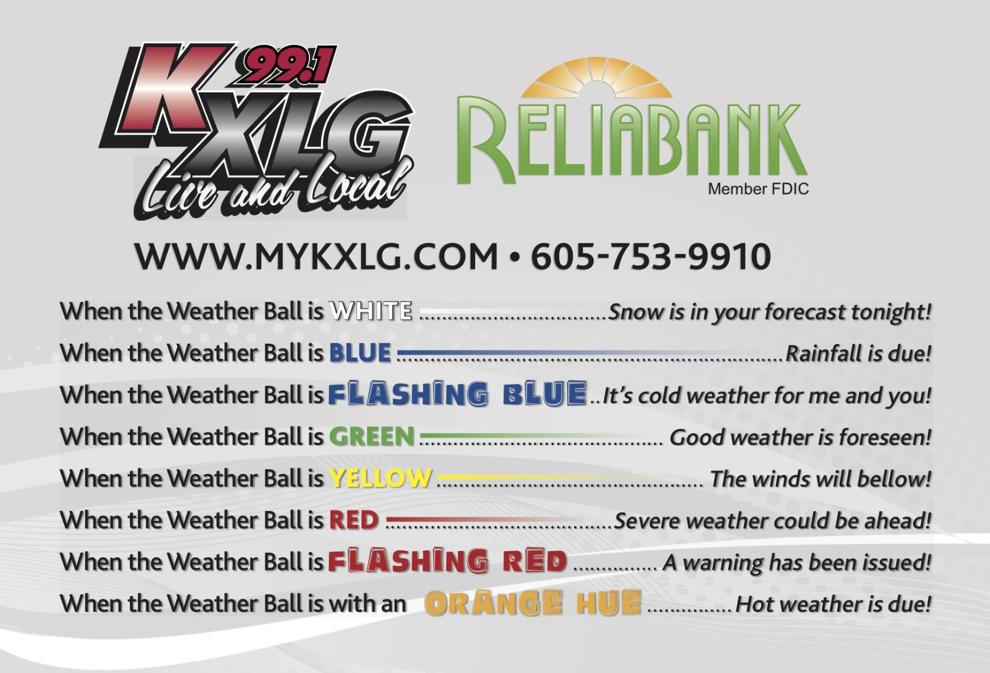 Is it a bird? Is it a plane? No!… It's the Watertown iconic Weather Ball overlooking the KXLG radio station at 835 Jenson Ave, south east of the intersection of Highway 212 and Highway 81.
Since being lit for the first time on May 22, 2014 as part of KXLG Radio's spectacular ribbon cutting at their new location, the weather ball has been a way for KXLG listeners and Watertown residents to stay up-to-date on how the forecast will be that day. To view what the color definitions are, just click on the image to the right.
The weather ball is sponsored by KXLG and Reliabank and can also be programmed to flash patriotic colors to celebrate holidays or to a pink color for National Breast Cancer Awareness month.