MISSION STATEMENT
KXLG's Mission is to be an admired and involved part of our communities, while providing important information and entertainment in an upbeat, honest, and friendly manner that maximizes the success of our advertisers.  
Cove Values: Honesty, Integrity, Expertise and Attitude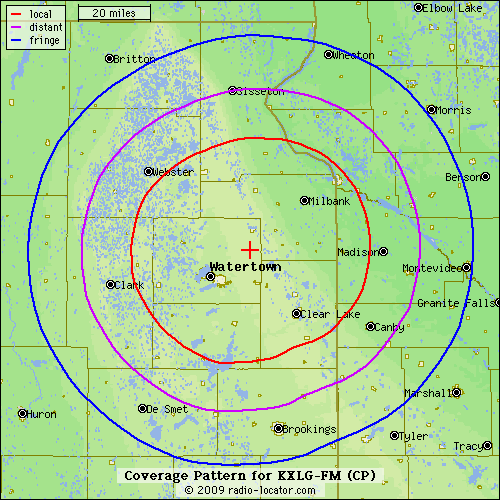 KXLG Coverage Area
Watertown is the 4th largest community in South Dakota, with a population of around 22,000 and a trade area of approx. 70,000 people.  You can contact one of our Sales Associates for our current advertising rates and specific information on how you can grow your business with the help of KXLG Radio.
WHY CHOOSE KXLG?
KXLG's on-air team are all very familiar voices. David J. Law, Jim Aesoph, Bob Faehn, Jan Robson and Katie Hansen represent over 150 years of combined on-air experience in WATERTOWN and the surrounding area. If a survey were taken locally, asking who the most recognizable local name in radio was, it's very likely this list of KXLG on-air personalities would claim over 90% of the votes.
The experience of KXLG doesn't just stop there! Our veteran sales team has been selling in this market for many years as well. They know the difference between a custom designed advertising plan vs. the "package of the month." To learn more about how they can help your business, contact them today!
DEMOGRAPHICS
Our listeners will vary greatly in age, because at KXLG our goal is to provide all the information that effects people's lives, no matter what their age, or situation in life. However, our local information, and 80's music will tend to create a core audience of 30+.
PROMOTIONS
When we have an event, or a promotion, we Do it Right!   From charity events to clients live remotes, we treat them both with excellent focus and attention to detail.  Complete with excitement, banners, prizes, visibility that draws attention and traffic. We employ a full-time staff member who's in charge of making sure all these things happen.  Our community service involvement has led us to being a finalist in the top 50 for the NAB Crystal Award Competition four times.  The NAB Crystal Award recognizes only 10 stations in the country for their excellence in community service.  Most small market radio stations in America today have done away with the Promotions Director position….but not us!
LOCAL NEWS
One of the staples of the KXLG programming will be local news and information. That's why we hired the best in David J. Law. David is one of South Dakota's best-known News Directors and has been a News Director in Watertown for over 45 years.
His name and voice are synonymous with news in this area. David has been recognized for news excellence many times by groups like the Associated Press and South Dakota Broadcasters Association and is one of few news people to have won the prestigious Brokaw Award for news excellence in South Dakota.
LOCALLY OWNED
KXLG created the Locally Owned Initiative because we understand the importance of Locally Owned businesses in our communities.  They provide goods and services, local employment and pay taxes that build roads and support education.  Local ownership ensures that important decisions are made locally by people who live in the community and who feel the impact of those decisions.  Our Locally Owned Initiative includes a separate page just for Locally Owned businesses.  Their logos are placed on this page with a link as well as a recorded commercial by the owner to promote supporting locally owned businesses and encouraging listeners to do the same! 
ABOUT US
KXLG signed on in Watertown, SD on September 16, 2009 with one of the most experienced staffs in the business.
David J. Law has been the trusted news voice in Watertown since 1971. He's never worked in any other market. Jim Aesoph has been the area's leading "morning man" since 1982. Without a doubt, they are the two most recognized radio personalities in the Watertown market.
In fact, Aesoph and Law along with KXLG's other weekday on-air talent — Bob Faehn, Jan Robson, and Katie Hansen have combined 150 years on the air in the Watertown market!
The experience of KXLG doesn't stop there. Our veteran sales team has been selling in this market for many years. They understand the difference between a custom designed advertising plan vs. the "package of the month".
Awards: 
2014 Watertown Chamber Business of the Year Award
KXLG was Awarded the Watertown Chamber Business of the Year in 2014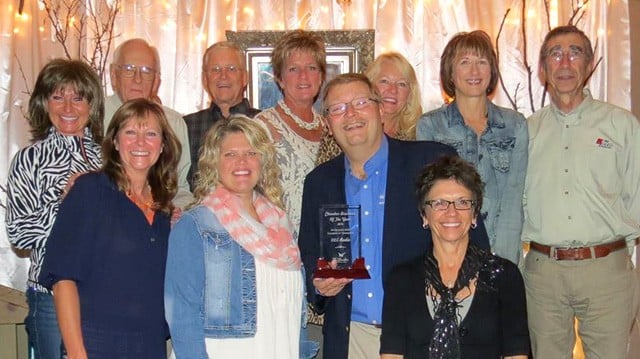 2018 NAB Crystal Radio Award WINNER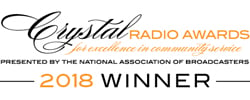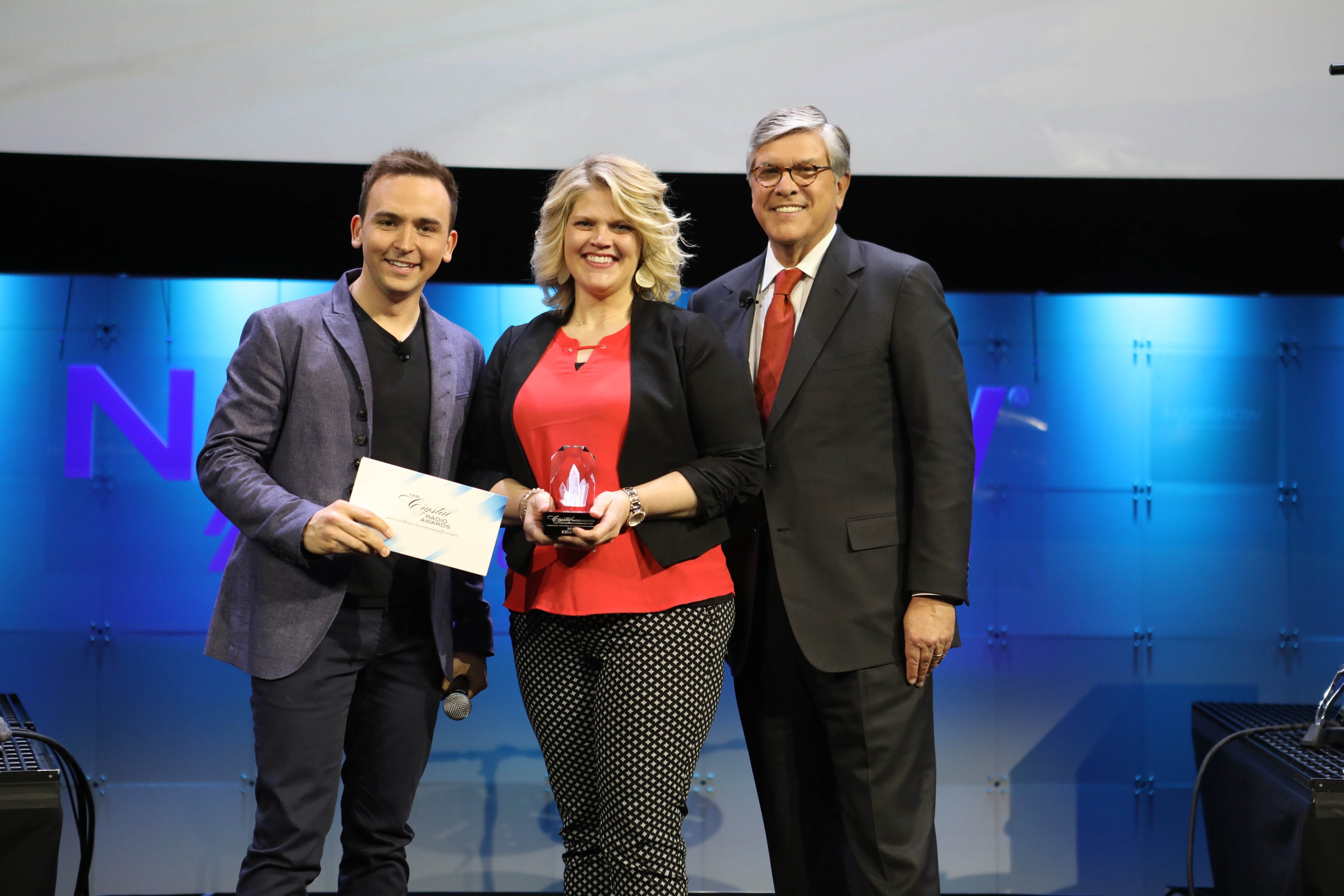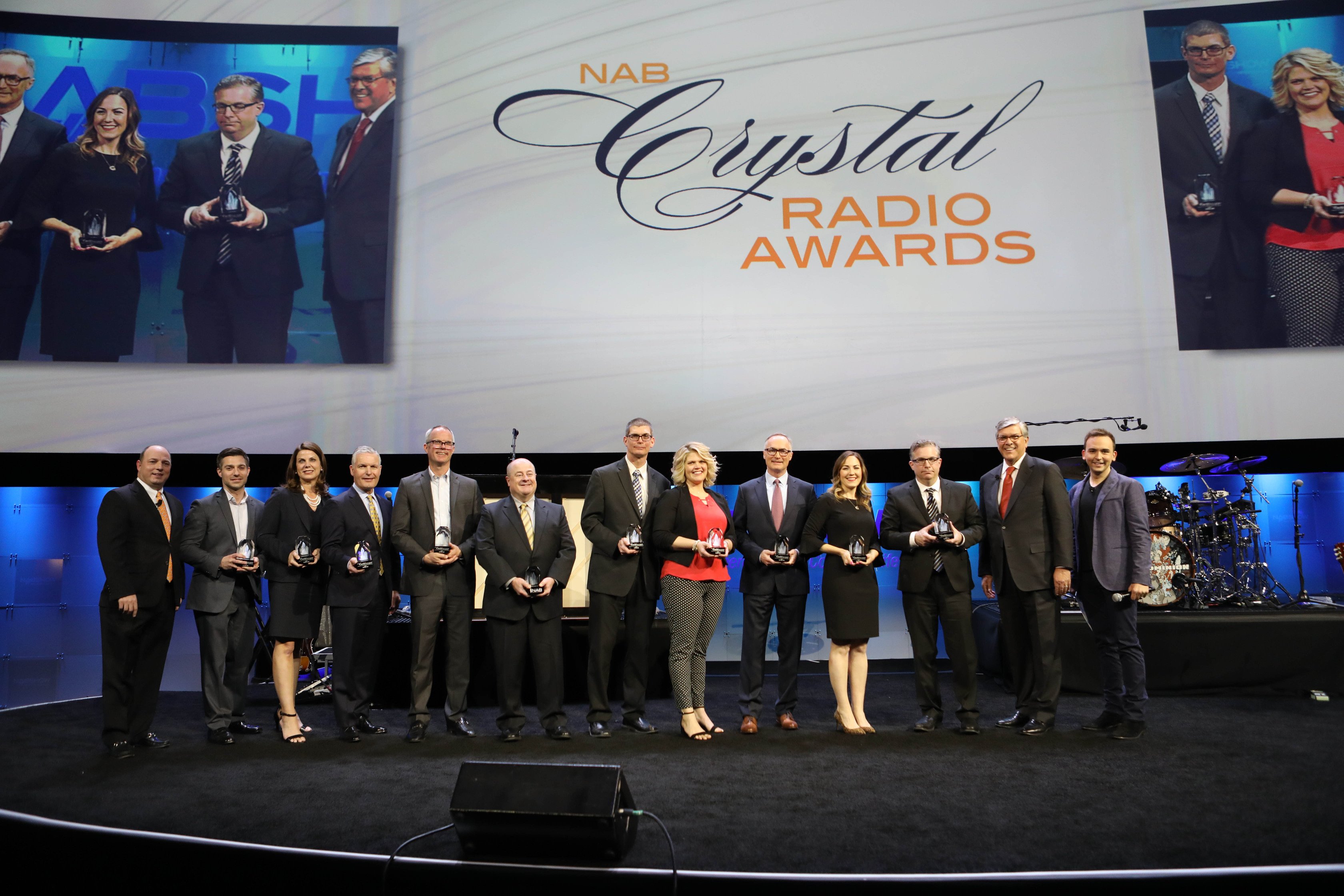 CUSTOMER TESTIMONIALS
SUPERIOR HOMES, LLC
KXLG has sure brought in a steady supply of candidates…..thanks for all you do!!!
BARBARA PIERSON
Sales & Marketing Manager/Superior Homes, LLC
McDonalds of Watertown
I wanted to give you my perspective on KXLG radio from a customer's point of view.
Owning any business creates challenges in so many areas in today's market, advertising being one of them. Where do you put a budgeted amount of dollars to encourage customers to turn onto your parking lot? There are so many choices of advertising mediums to choose from. Not many years ago the choices were fairly simple. You had the local radio station, the local newspaper, and maybe a billboard or two.
Today, the choices still include the aforementioned; however you have several choices within each form of advertising. Two to three newspapers, multiple radio stations within your market with satellite radio in many vehicles. Over 100 television stations to choose from and local cable offering spots close to radio spot rates. Billboards lining the highways that are painted, vinyl, or electronic. Direct mailings that will go to the customer base you want to target. Coupons that you can hand out encourage repeat business. Do you have a web page, do you use facebook, do you tweet? Now you need to establish your customer base. "In the old days" you had 2 choices, adults or kids. In today's culture and competitive environment, customer base is a moving target each day!
With all those thoughts, how do you track results? There is always the "what if" factor.
Here are my results using KXLG, using a base of over 700 McDonald stores as comparison.
• Started Angus burgers in 2009 close to time your radio debuted. We did the "cow races" with kxlg, customers calling in to pick their favorite cow to win a new Angus burger. We were in top 5% of Angus sales.
• For two years we have used kxlg as our primary local advertising to sell filet during the lent season. The two for $3 filet special using the "give me back that filet o fish…" song resulted in Watertown selling more units than any other McDonalds in our region.
• Recently we introduced frozen strawberry lemonade. We did a three day tactic using a lemonade stand at kxlg, live and local radio ambushes, and repeated announcements of the product. Our lemonade sales exceeding the targets McDonalds set before McDonalds started to advertise the product nationally! Our marketing exec called and asked how we could be selling so many units before we were supposed to be selling them! It was hard to apologize so I asked for forgiveness on your behalf.
These are three of the "home runs" that come to mind. Your strong hits to center are an everyday occurrence. My choices in advertising have been made much simpler with the success I have had with kxlg.
Keep up the great work!
MIKE HARTSHORN
Owner/McDonalds Restaurant
Singing Valentine
We had a spectacular (busy) day yesterday. I will get a more formal thank you to you and your 'pals' at the station but really want you to know that your efforts and assistance are greatly appreciated. As a nonprofit without a large account to draw from we go to the well often for help. You guys at KXLG really have put your hearts into live and LOCAL radio.
We started the day with about 28 reservations (including the 12 that were given away). I know you guys must have touched on it once or twice because the calls kept coming in all day long. We finished at just about 60 singing valentines. It makes the day special when we can do what we truly enjoy and know that we are raising funds to help promote 'singing for a lifetime' with the young kids in our community.
Upcoming events, that I know you like to keep up with, include the South Dakota Barbershop winter festival being hosted by our Watertown chapter this year. The event will be held at the Goss this year and the Saturday evening performance will feature barber shoppers from across South Dakota. This event runs Feb 25, 26.
Next month is our Youth In Harmony event. We are very fortunate to have secured Pete Benson as our clinician. He is internationally recognized within the barbershop world and his accomplishments are plentiful. He has a passion for teaching barbershop style harmony to young men and does a fantastic job with them. The YIH event will be Monday, Mar 14. The entire day is at the WHS with a concert that evening featuring the young harmonizers.
Thanks again, let me know if there is anything the Glacial Lakes Harmonizers can do to ever return the favor.
TOM RIES
Love your station from Washington State
I discovered your station when Alexa thought I said "KXLG" instead of our local station "KXLE".  I am so glad that her hearing was bad that day.  I love your radio station.  I live in the center of Washing state in a town that I think is similar to the size of Watertown.  It is so fun to hear about your community on that side of the U.S.
I really enjoy the daily bible camp message at 5:45am (Pacific time), but that is about the time I wake up in the mornings and so sometime I miss it.  I was wondering if you play that message at any other times during the day?
I like your station so much that I told my sister about it.  She has started listening too and we have decided that we need to do a road trip next summer to visit Watertown.  I wish that things were different this summer so that we could do it this summer, but gives us time to listen to your lovely station longer and plan out what we want to see 🙂
Thank you for this great station, keep up the great work
Bob Faehn
Jim Aesoph
David J. Law

Bob Faehn
David J. Law
Dean Johnson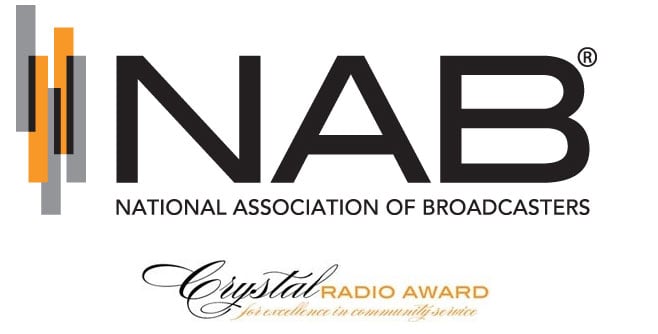 •   WINNER in 2018
Top 50 Finalist" in 2013, 2015, 2016, 2017